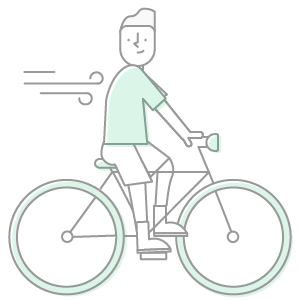 How do I apply for a Spending Account?
You can sign up for Spending Account by downloading the Chime mobile app for iPhone or Android or by visiting chimebank.com. 
How old do you have to be to open a Spending Account?
You have to be 18 years old to open a Spending Account. 
Do I have to be a U.S. resident to get a Spending Account?
Yes, Chime is only available to citizens and permanent residents of the fifty (50) United States and the District of Columbia.
Do you offer joint accounts?
Unfortunately, we do not offer joint accounts at this time. We understand that joint account are important to some members and we hope to offer them in the future. 
Why was I unable to open a Spending Account?
We use a third party to confirm the personal information you enter when you applying for a Spending Account. If your personal information cannot be verified, the application fails. This happens occasionally and is not necessarily a reflection on your eligibility. We're working on improving our verification process so that in the future we can accept other forms of identification such as a driver's license. 
 
Does Chime run a credit check or help build my credit score?
No, we don't perform credit checks or report to any credit bureaus regarding your activity. The privacy and security of your personal information are our top priority, and we never share or sell your personal information. 


Why do you need my personal information? 
To help the government fight the funding of terrorism and money laundering activities, federal law requires all financial institutions to obtain, verify, and record information that identifies each person who opens an Account.